From July 24th to 28th, AACC (Annual Scientific Meeting & Clinical Lab Expo) was held at the McCormick Place Convention Center in Chicago, USA. AACC requires all attendees to show proof of vaccination (including a booster shot) OR proof of a negative PCR coronavirus test taken within 72 hours of your first day at the meeting.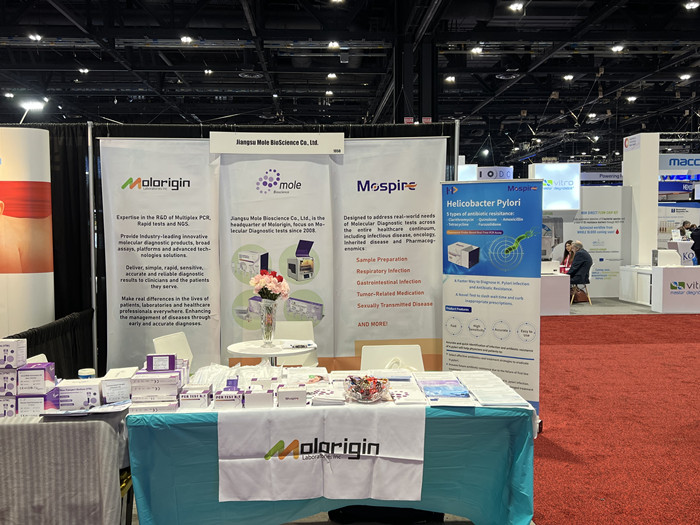 In this exhibition, Mole's multiple series of molecular diagnostic products and solutions appeared at the exhibition, especially the latest monkeypox virus detection kit, SARS-Cov-2 antigen test kit, 2019-Novel Coronavirus mutants test Kit, SARS-Cov-2 and influenza differential detection products, Helicobacter pylori diagnosis and drug resistance differential diagnosis kits.
Mole's multi-products have received the certification of NMPA and EU CE certification. The products attracted the attention of many attendees at this international exhibition, including scholars, clinicians and laboratory professionals, potential partners and product distributors. The Spanish product catalog specially prepared for this exhibition was very popular, and it was all taken by the participants on the first day of the product display on the 26th .The business cards of the sales team were given to many attendees. Many clinical diagnostic laboratories and product distributors also left their business cards or contact information, hoping that we can introduce new products to them in time and cooperate further.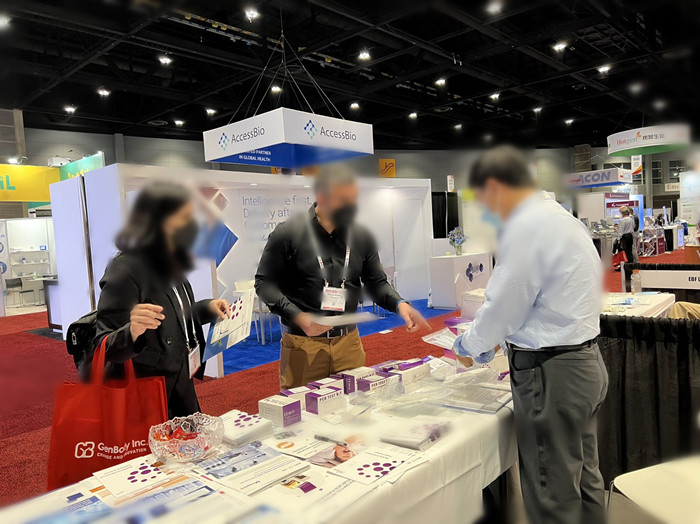 Mole's latest monkeypox PCR reagent can complete the detection of 94 samples within 70 minutes at the fastest. It has the advantages of high sensitivity, simple operation, and reliable results. It is suitable for rapid diagnosis of related diseases caused by monkeypox virus infection.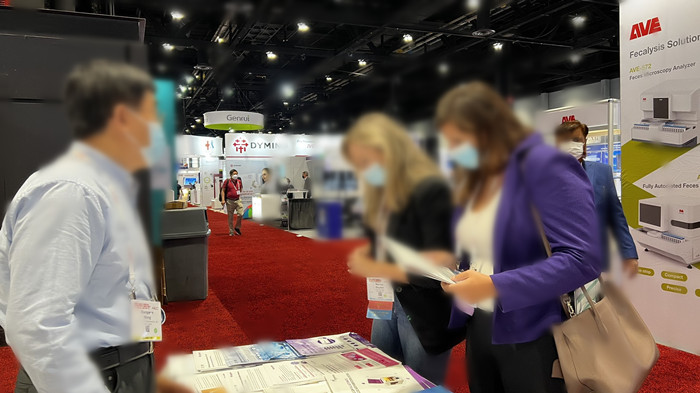 The 2022 AACC has come to a successful conclusion, and Mole will continue to innovate to provide higher-quality products and services for global healthcare.